About FAQs
What is Quickswap?
Telcoin & Quickswap in conversation with Parker Spann and Roc Zacharias
July 1, 2021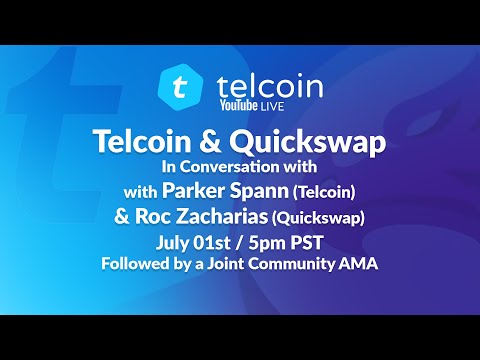 Telcoin & Quickswap joint community AMA
July 1, 2021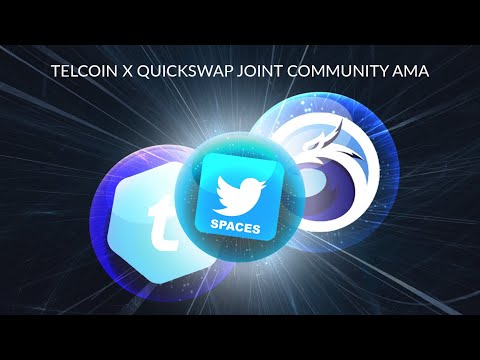 Quickswap and QUICK token overview
Quickswap is a Polygon-native AMM pioneering speed and affordability in an era of exorbitant network costs on L1 ethereum. As the first native AMM to Polygon PoS, Quickswap has gained impressive traction, and has built a wonderful community of active users and a vibrant marketplace of liquidity providers, traders, and developers. QUICK, the native token of Quickswap, is used to govern the protocol and can be staked in the Dragon's Lair to earn QUICK issuance and fees.
Quickswap AMM curve and pricing
Quickswap uses the most commercially successful variant of AMMs, the constant product formula, where the relative price is a function of the smart contract's token reserve ratio. Liquidity providers add 50/50 liquidity reserves to each individual pool, and effectively guarantee trading liquidity across the entire price curve between assets.
Learn more about AMMs here.
Fees
Traders pay a fixed fee of 0.30% on every trade. 0.25% of fees are paid to the liquidity pool, 0.04% buys QUICK from the market and distributes it to QUICK token governors on the Dragon's Lair, and 0.01% is distributed to developers.
Telcoin and Quickswap
Quickswap is a native TELx protocol and will serve as a core protocol of TELx. But why?
Fast: Polygon can achieve at least three orders of magnitude higher throughput and scalability than Ethereum layer 1.
Affordable: Polygon transactions cost a fraction of a penny. Since trading costs on AMMs are determined by the amount of liquidity in a pool, intuitively, the larger the liquidity the lower the trading costs, active Telcoin users directly impact the affordability of products they interact with on the Telcoin Platform.
User-owned: Not to be confused with equity ownership in a private or public company unless specifically stated in a securities offering, Telcoin markets on Quickswap and Polygon enable user-ownership in the following ways:

User-owned products: Telcoin users provide both active and passive services that benefit end users of the Telcoin suite of products, earning transaction fees typically awarded exclusively to financial institutions and utility token network ownership.
Full-stack user ownership: A core design objective of the Telcoin Platform is to be owned and operated by active Telcoin users at every layer of the stack. At scale, we are optimizing the system so that active Telcoin users can earn, access, and actively participate in governance and other services across the entire stack of economic systems they rely on in their daily lives. By governing the protocols they rely on for services they use, users can propose and vote on ways to improve these systems specifically for the purpose of achieving the Telcoin mission and their own financial goals.
TEL x QUICK: A Telcoiner and Quickswap Dragonite collaboration would align active community members and optimize each ecosystem to scale to meet the demands of every mobile phone user in the world. QUICK, the native governance token of Quickswap, can be staked and pooled to earn transaction fees, QUICK incentives (90% of all QUICK is mined by active users), and more.
At launch, numerous TELx liquidity pools will begin earning both TEL and QUICK token incentives.
To learn more about Quickswap, QUICK, and how you can become a Dragonite, please review the following links.
Main links
QUICK token
Socials and community